ARCHIVED VOLUMES

Volume 12 (2017)
Papers on the conservation of amphibians and reptiles ranging from Armenia, Brazil, Iran, and Serbia to Argentina, Burkina Faso, Madagascar, and Malaysia.

Volume 11 (2016)
Articles on the herpetofauna of Mexico and USA with notable contributions from Australia, Colombia, Iran, Peru, and Venezuela.

Volume 10 (2015)
Papers on the herpetofauna of Australia, Guam, Hungary, Indonesia, Iran, Madagascar, Malaysia, Mexico, Spain, USA, and Vietnam. Volume 1 features the Chelonian Head-starting Symposium.

Volume 9 (2014)
Papers on the conservation of amphibians and reptiles ranging from Tuatara thermoregulation, rattlesnake relocation, and the effects of volcanic ash with research from Australia, India, and Ireland, to name but a few international locations so far!

Volume 8 (2013)
Papers on the conservation of amphibians and reptiles ranging from Hellbenders, crocodiles, and sea snakes to Eastern Indigo Snakes and Houston Toads with research from Argentina, Australia, Japan, Mexico, Panama, Sri Lanka, and Togo!

Volume 7 (2012)
Articles on caimans and Pig-nosed Turtles to Marine Iguanas plus research in Mexico, Nepal, and Taiwan. We wished Hobart Smith a happy 100th birthday and honored the passing of Joe Collins.

Volume 6 (2011)
Articles on snake mortality in mesh and on roads to monitoring anuran eggs, tadpoles, disease, and calls with research from the Phillipines, Honduras, Madagascar, Sweden, India, St. Vincent, and the USA.

Volume 5 (2010)
Volume 5 is dedicated to the late Henry S. Fitch (1909 - 2009); he was a giant in herpetology, natural history, and long-term ecological studies.

Volume 4 (2009)
Articles on research in Australia, Brazil, Canada, Costa Rica, Guam, Madagascar, Mexico, New Zealand, Peru, and the United States...continued success of journal results in a third issue.

Volume 3 (2008)
Articles from Australia, Brazil, India, and the United States on such hot research topics as the effects of wildfires, DNA barcoding, and multiple partenity.

Volume 2 (2007)
Articles from the Congo and Madagascar to the United States and Canada on such topics as the effects of agricultural land use, chythrid fungus, and road deicing salts to name but a few of the topics of research covered.
Sweet Success!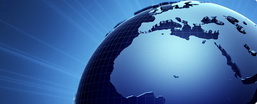 Worldwide Exposure

More than 115,000 of your colleagues from 160 countries have downloaded manuscripts so far.
The most popular manuscripts have unequaled exposure; some have been downloaded 4,000 - 7,000 times each!
Our first Monograph published in 2011 was downloaded over 1,100 times in the first 15 days following its release!